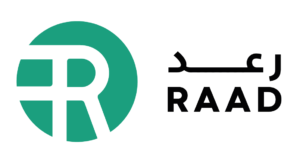 Being the first ever FMCG company to hold an import license (License Number 1) in Kuwait, Raad Trading & Marketing Co. started off as a supermarket back in 1963 and progressively fostered to become one of the most successful and most reputable FMCG distributors in Kuwait for renown global brands such as Mazola, Perrier, Nestle Waters, Sohat, Zaini, Wexford, Glade, Mr. Muscle, Pledge, PAREX, Oscar Weil, and many more.
The company was acquired in 2012, which ensued stability of business and brought even more success than it ever witnessed. Currently, Raad Trading & Marketing Company imports goods from over 9 countries around the globe & continues to universally grasp the business attention of the top suppliers.
The secret behind our success is driven by our FMCG Group's vision to continuously learn how to best meet our customer's, shopper's & consumer's ever increasing FMCG needs; our mission to drive excellence in sales execution to ensure optimal representation of our brands and importantly, to stand still behind our core value:
Customers First – Integrity – Accountability – Respect – Performance – Teamwork – Speed.